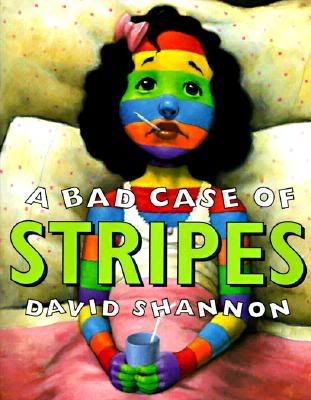 Last week we finished our Cause and Effect project using the book A Bad Case of Stripes!  The students did a wonderful job identifying various causes and effect in the story and then coloring Camilla's head to show one of those examples.  Each student had to identify a cause and it's effect and then create a sentence about this cause and effect using one of our signal words.  That was challenging!!  For homework , all students should comment below and share what they know about cause and effect. What it cause and effect? Why is it important, not just in 3rd grade , but in our everyday life?  What were some examples of causes and effects in A Bad Case of Stripes?  What are some of the signal words, or key words that we learned about?
Choose a few of the questions above to answer and write them in the comments below! I can't wait to see what ideas we can share!
Here are some photos of our finished work!